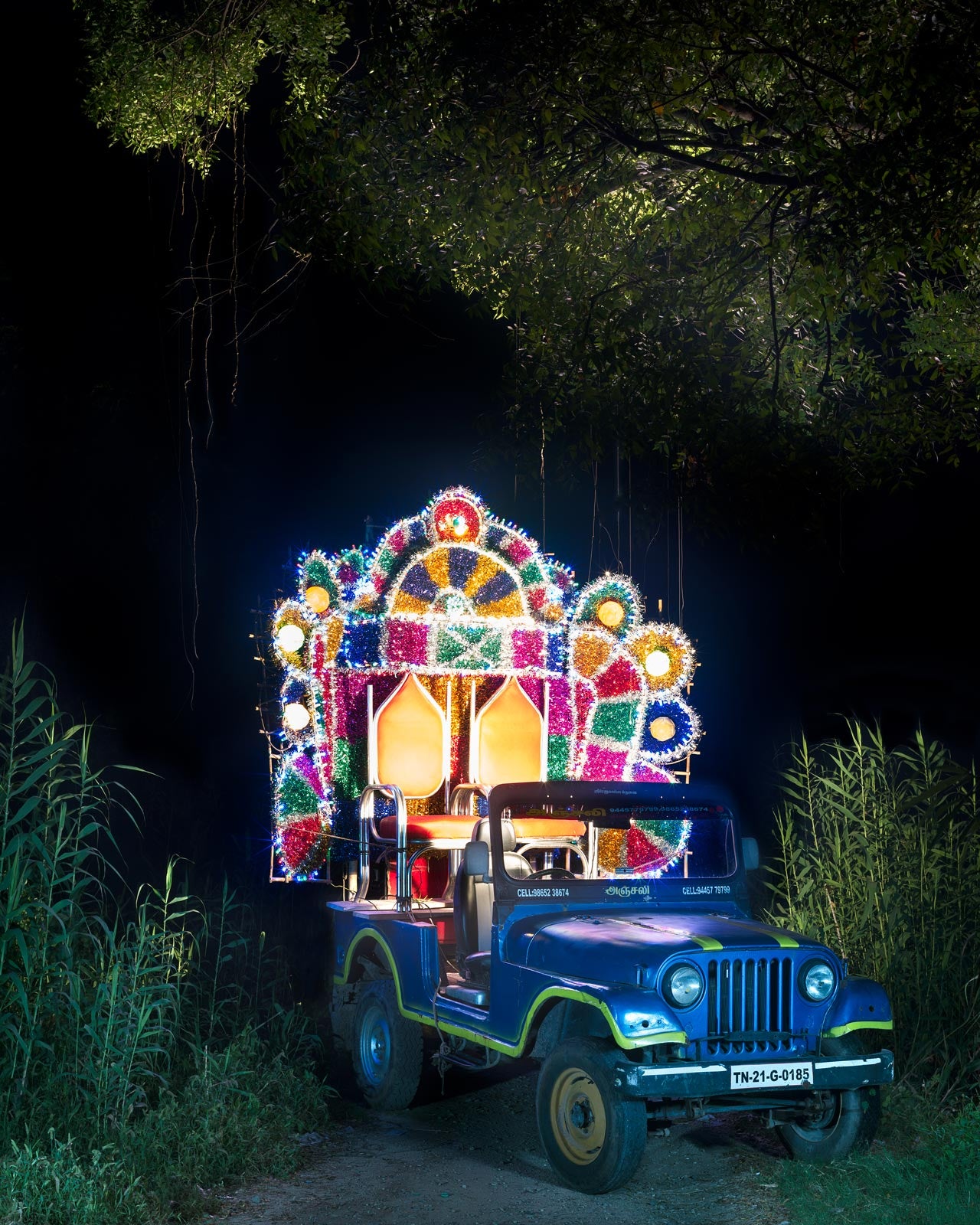 MEET
Sameer Raichur x mynt.art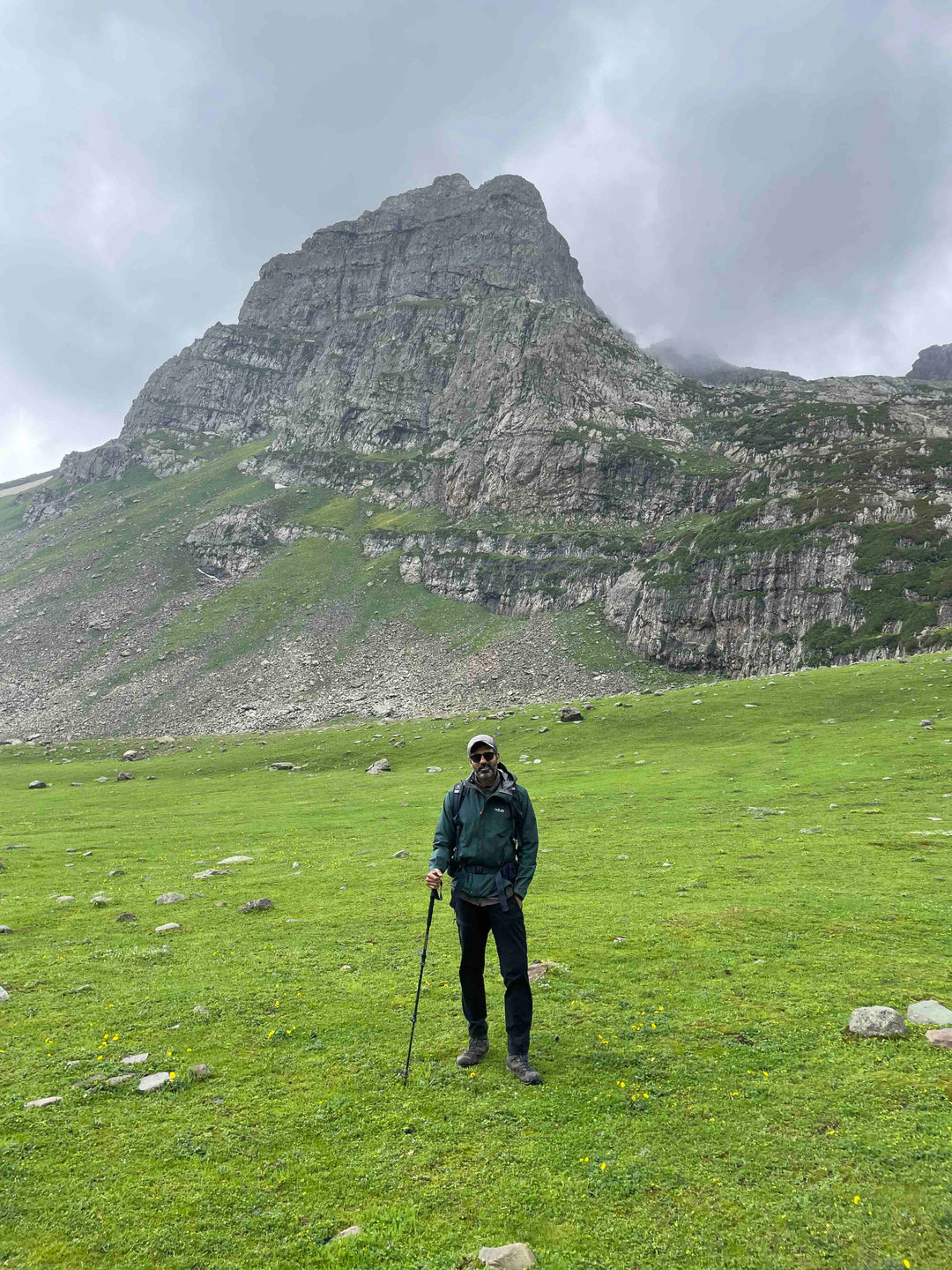 Artist profile
LOCATION: Based in Bangalore, India.
Sameer is an independent photographer, surrounded by the nostalgic stories of the people and the roots of his country. He has an affinity for documenting socio-cultural practices in urban and rural India. Sameer is particularly drawn to traditions that are threatening to become extinct with the pervasive spread of globalism. He is interested in design, artisanship, and in love with the persistence of movies and fine-art photography.
The story behind the featured series
CHARIOTS OF FROLIC
Cars represent the pinnacle of design and technology. They are a symbol of an individual's economic status. Customizing them allows owners to express their aesthetic and functional sensibilities.  Prior to the liberalization of the Indian economy, purchasing options were scant. Contemporary car buyers are spoilt for choice, but the planned obsolescence makes them hanker for the durability of older cars. The entry of multiple local and foreign car manufacturers almost sounded the death knell for the cars of my early childhood. One such car, the Fiat Premier-Padmini, ubiquitous in India in the 70's and 80's, is an increasingly rare sight. Their phasing out as the iconic Mumbai taxis was a sentimental moment for many across the country. Imagine my surprise when I encountered a beautifully preserved Fiat, modified to serve as a wedding procession vehicle. A curious mix of the medieval and postmodern – the vehicles can best be categorized as a hybrid between a road car and a horse driven chariot. The embrace of modern design, technology in keeping with the cultural practices of the past.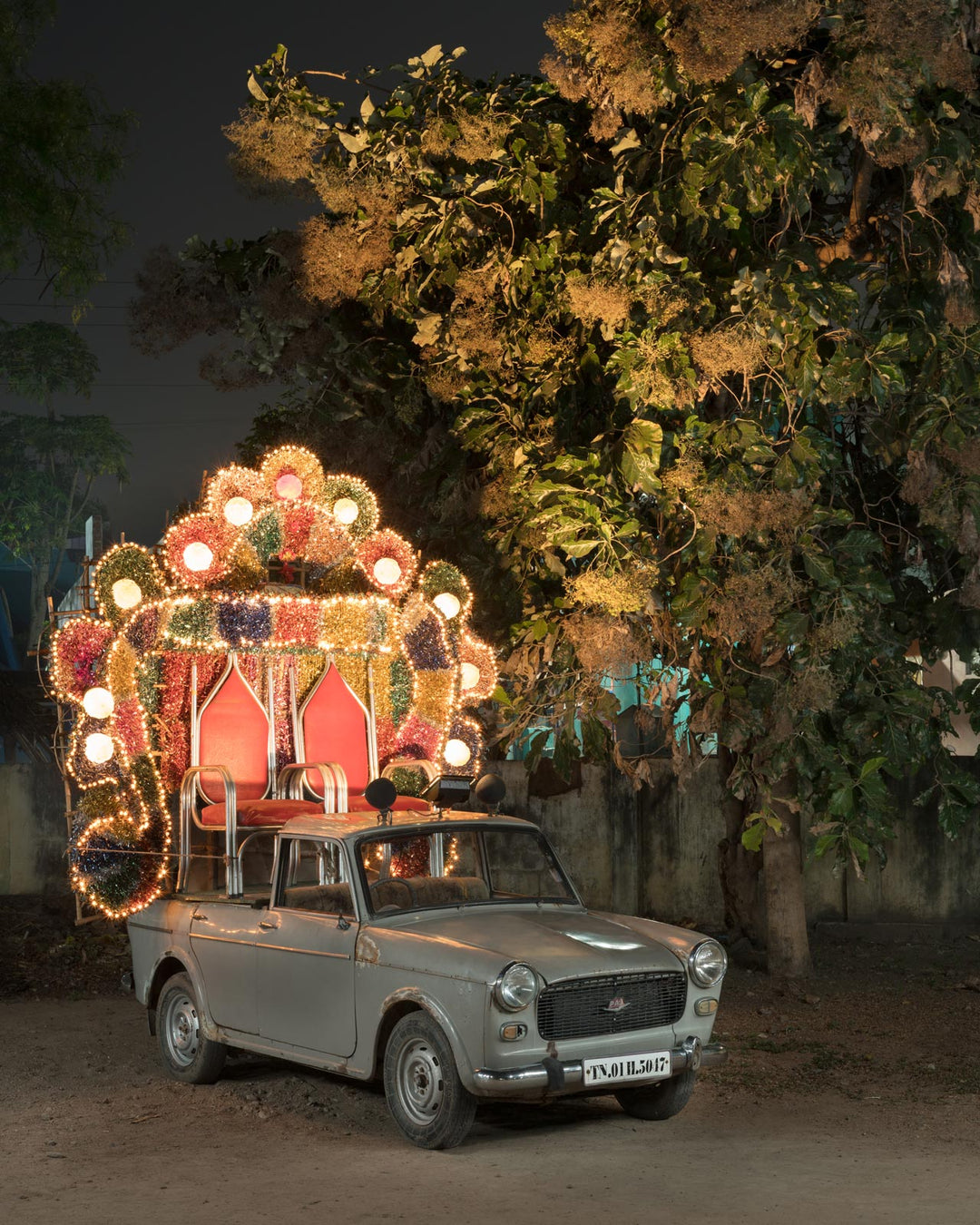 Exhibition & Awards
EXHIBITIONS:
Forum art gallery, Chennai; Feb 22 - Mar 24. Chennai Photo Biennale (solo), 2019
An Lanntair Arts Centre - Stornoway, Scotland; 7th Aug - 29th September. Focus India, 2017 - 2018 Document shortlist Exhibition (group), 2017
Max Mueller Bhavan / Goethe Institut, Bangalore. November 6-18, (group), 2015
Bhau Daji Lad Museum, Mumbai. Focus Photography Festival 'Call for Entries' exhibit (group), 2015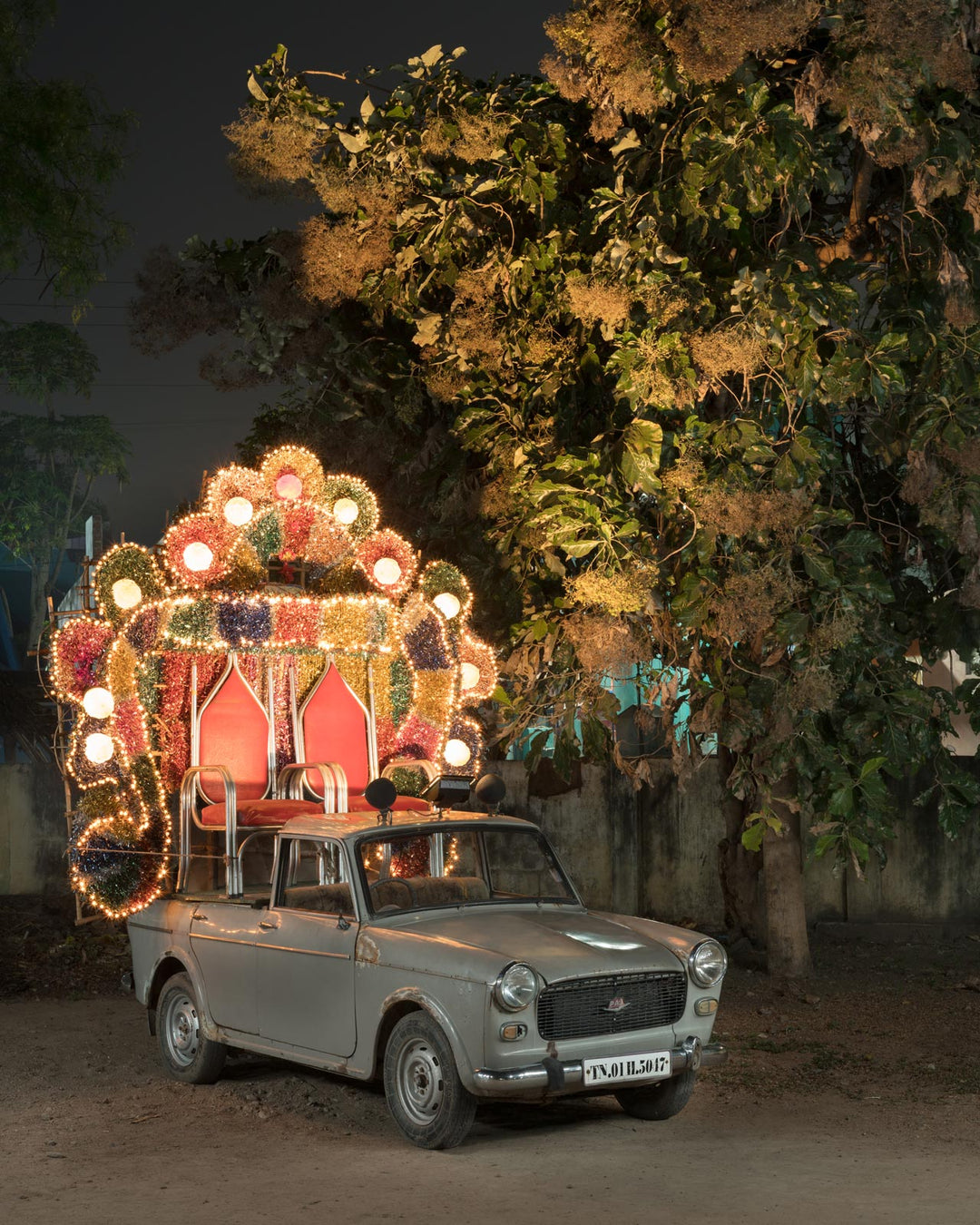 1 Shanti Road, Bangalore. 'Roti Kapda aur Makaan' - The Essentials of living July, (group), 2013
AWARDS:
Toto Funds of the Arts, Emerging photographer of the year, 2015
RESIDENCY:
BangaloREsidency-Expanded supported by the Goethe Institut at basis e.V. Frankfurt2019 Forum Art Gallery residency in association with Chennai Photo Biennale, awardee, 2020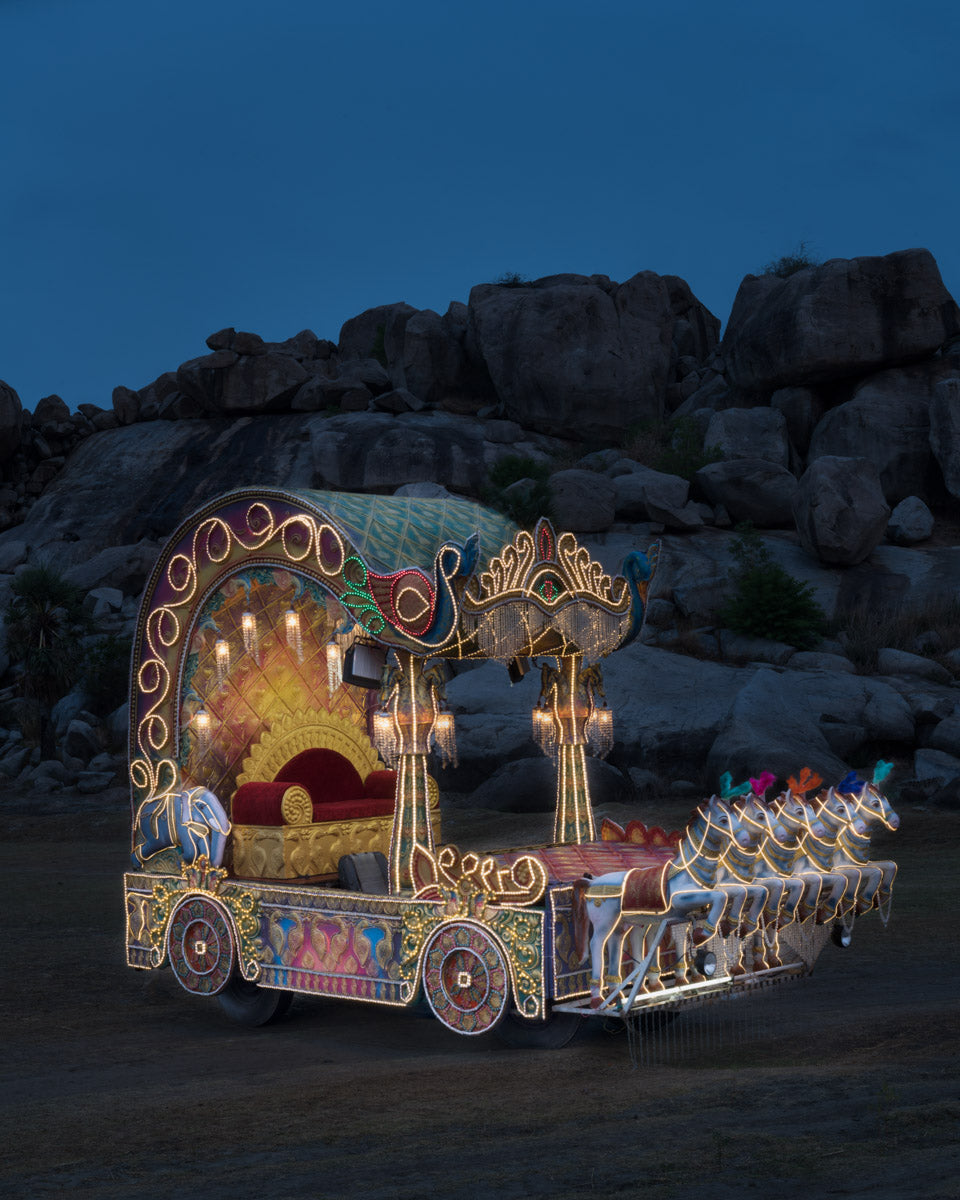 INTERVIEW With the artist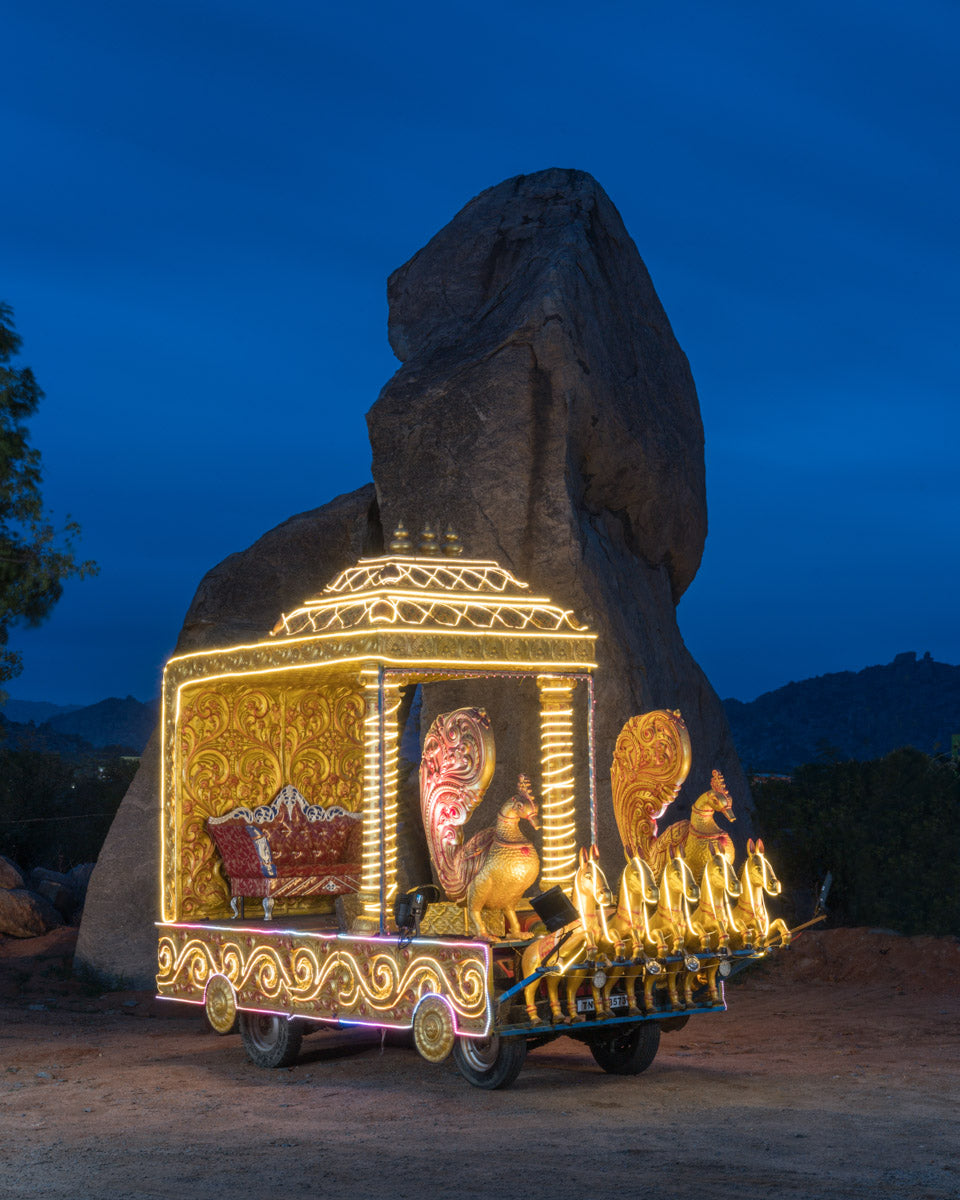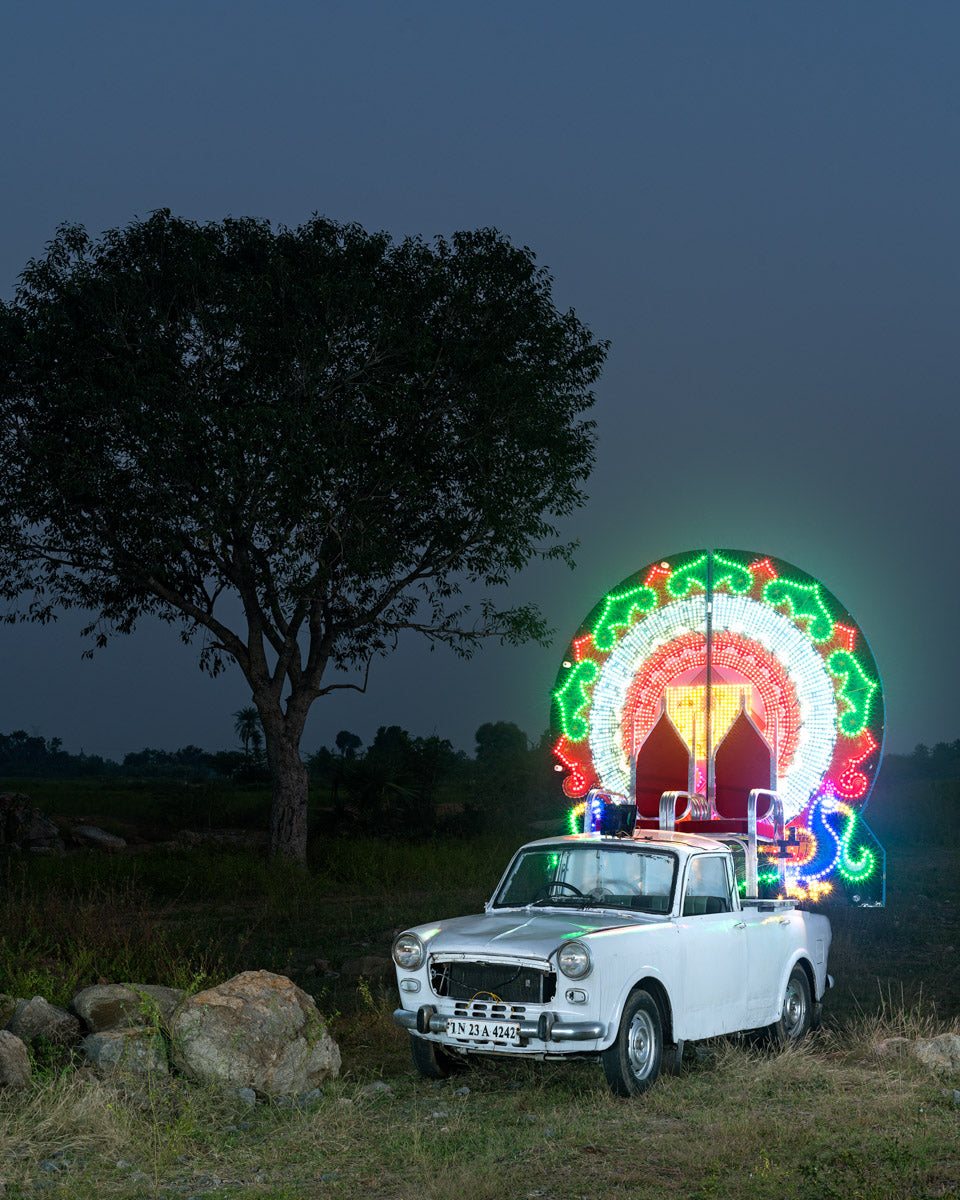 Your art is…
a celebration of the mundane and forgotten

Name something you love, and why.
Books because reading helps you to train your intuition

Analog or Digital? Digital

Where do you go when you want to be with you?
Out into nature. I like going on hikes in the hills. Books also help me achieve this state of mind.


Tell us something about your education…
I actually came to photography in a roundabout way. I studied to become a lawyer and those were 5 pretty difficult years. Luckily, I got the chance to study photography after I quit my law job. Learning photography came more naturally and I was a lot happier doing that.
A question that moves you right now

What is my responsibility as an artist during such a grim moment in history.



What was the weirdest encounter, the craziest adventure, or the most beautiful moment you experienced on a shoot?
When an eagle swooped down and tapped me on the head twice while we were shooting on a rooftop.

What is more important to you: Form or content?
Content


What part of the human face is your favorite?
The eyes

Where does your inspiration live
Everywhere

What would you do if you weren't afraid?
Live a nomadic life