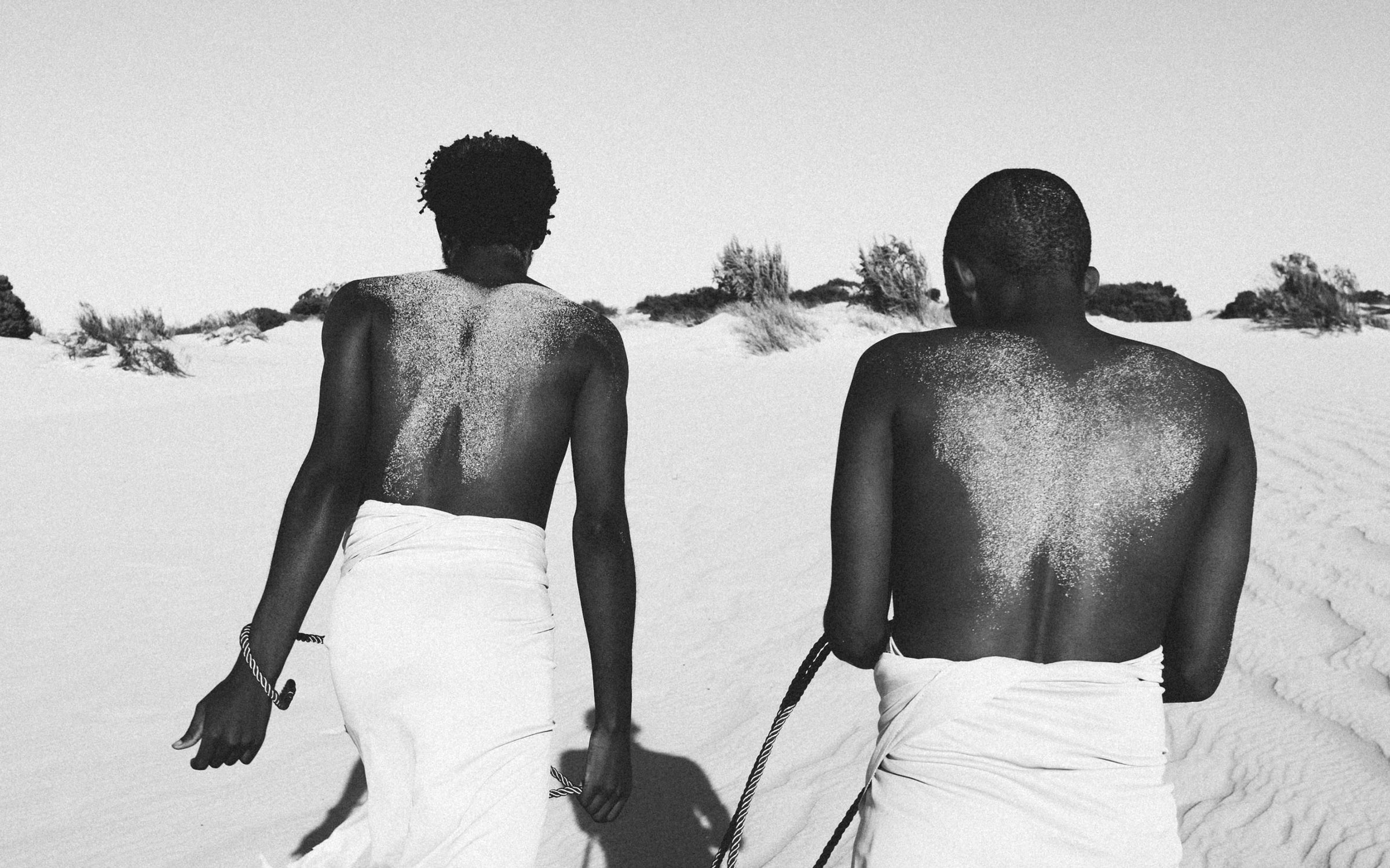 MEET
Micha Serraf x mynt.art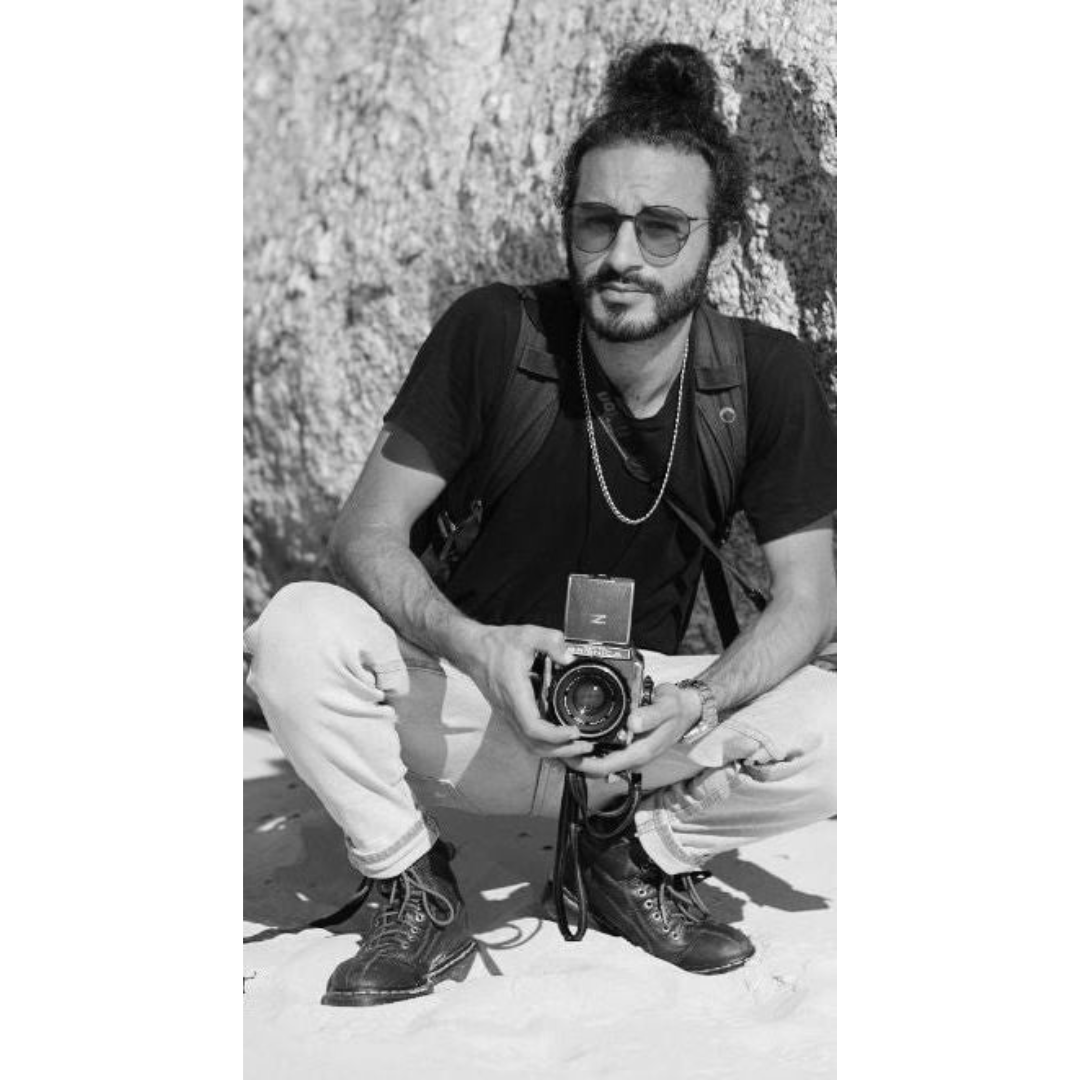 Artist profile
LOCATION: Based in South Africa
Micha Serraf was born and raised in Zimbabwe and fled to South Africa where he is currently based. In the mobility that has been a defining factor of his life, Micha has taken note of the behavior of themselves and other foreign nationals in their navigation of post-apartheid South Africa. They are acutely aware of the safest shape they need to take on to survive particular contexts. This fluid presentation of self and the ability to be malleable are tactics used to access acceptance and camouflage. In this exposure to several ways of existing, Micha has experienced and observed a variety of gender norms, enactments, and ideologies.
Exhibition & Awards
International Pride Photo Award for Best Single Image, 2020

Africa Photo Awards Portraiture Finalist 2020
- Oath Magazine contemporary photography group show, 2021

Paris Photo, Group Show, 2020

Foam Magazine Exhibition London Photo, 2020
European Month of Photograph in Berlin with CO Berlin at Kuhlhaus, 2020

Amsterdam Unseen Photography Festival with Foam Museum, 2020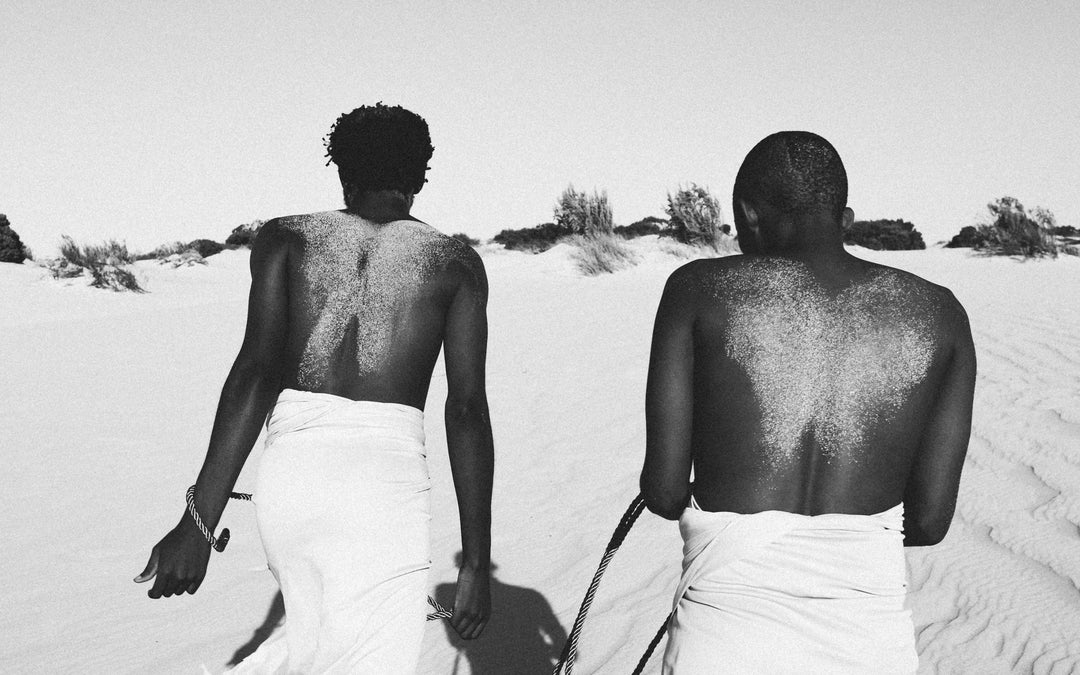 Group Show, Studio Voop, South Africa 2020- "To Thine Own Self Be True", a Group Exhibition at Kelvin Corner Gallery 2019

VSCO exhibition in London and New York pop-up galleries 2018

"GA MASAITSEWENG", a Group Exhibition at The Slave Lodge Gallery, South Africa 2018 Entries' exhibit (group), 2015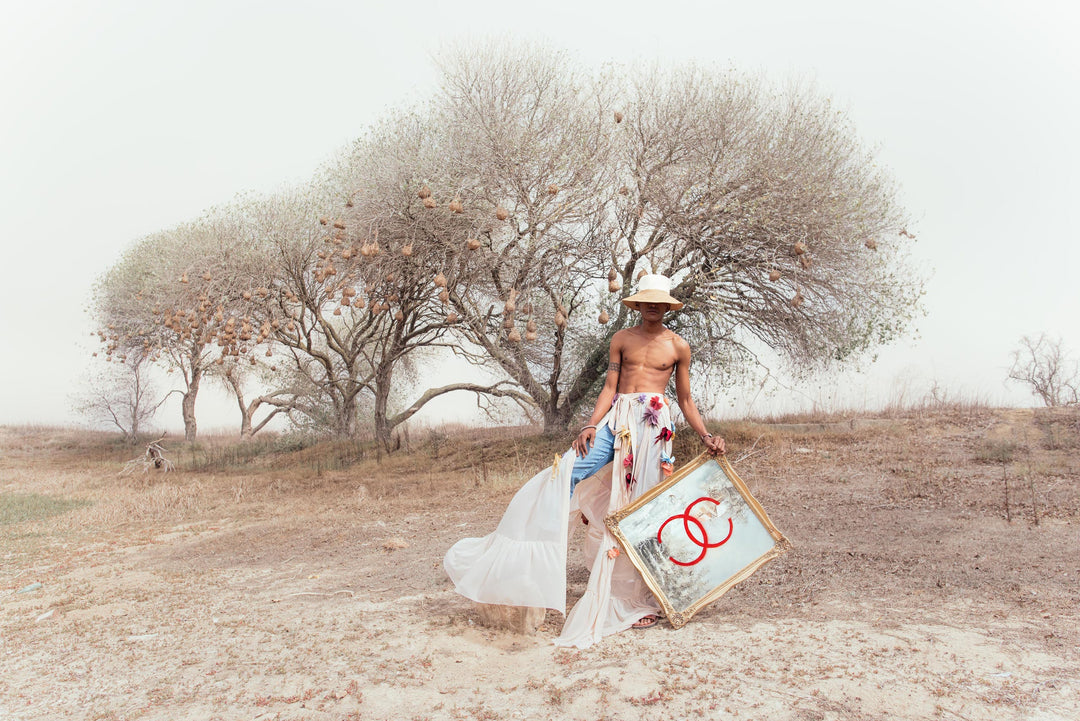 The story behind the featured collection
"Throughout my life after fleeing Zimbabwe and as an artist I have been searching for a home. Over the last few years, I have decided to embrace being an alien (legal or otherwise). My work is informed by memories I have from when I was a child in Zimbabwe and my endeavor to understand the nostalgia I feel toward the unfamiliar. In an attempt to figure out what I am and where I belong - I will continue to make visual my memories, thoughts, and narratives."
Interview with the artist
Your art is…
Merely a suggestion.
An invitation to celebrate a world so far away and foreign yet so human and close to home.

Name something you love, and why.
Mangoes! We used to grow up in Zimbabwe eating them off the trees like apples.

What would you do if you weren't afraid?
Sing
Why photography?
It's inescapable. What you're looking at is what is, what was, and all you can do is choose to embrace the parts of you it confronts.

Which professional success meant the most to you?
Being selected by Foam Museum as the top global emerging talent.
Meeting with the team at Foam is always a highlight for me.


Where do you go when you want to be with you?
I dive into a playlist of very eclectic music and try to readjust my perspectives.

Tell us something about your education!

All the most important lessons came from my mother.

What was the weirdest encounter, the craziest adventure, or the most beautiful moment you experienced on a shoot?

I was documenting a small fishing village where an old fisherman told me that I was living his dream as an artist and that it made him realize there was still time.

What is more important to you: Form or content?

Sometimes people need to see what they're feeling and sometimes people need to feel it.
I guess my answer would depend on the room.

Where does your inspiration live?

With the ancestors, I've never met but with whom I feel directly linked.