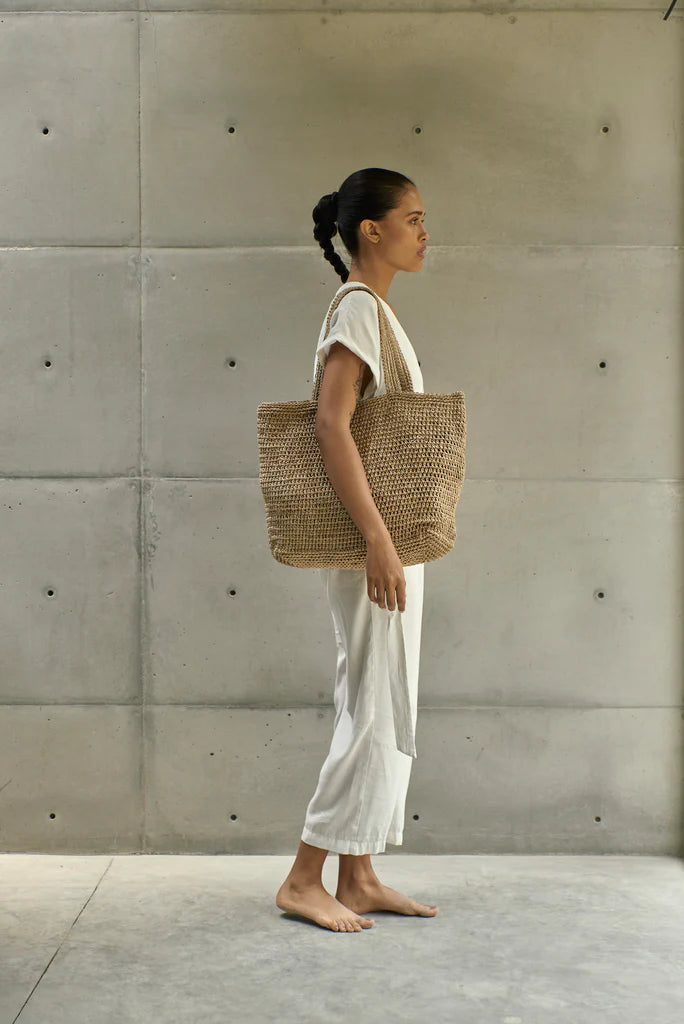 Brand profile
MATAMBA is a creative studio where we design innovative pieces working directly with the artisan communities around Colombia. With them we co-create modern ideas that enhance ancestral techniques and preserve their culture and identity. Our proposal results in essential, timeless and contemporary designs.
FOUNDER: Jennibeth Iguarán & Juanita Gil
TEAM: 5 full-time employees + 95 artisans.
LOCATION: Colombia.

MATERIALS: Fique, Iraca palm.

TECHNIQUE: Weaving and crochet.
Founded by
JENNIBETH IGUARÁN & JUANITA GIL
Jennibeth Iguarán, industrial designer, and Juanita Gil, fashion and textile designer, met while working with artisan communities. They toured various territories exploring Colombian traditions, crafts, techniques, and raw materials. After this experience, MATAMBA was born to continue highlighting and preserving the country's craftsmanship.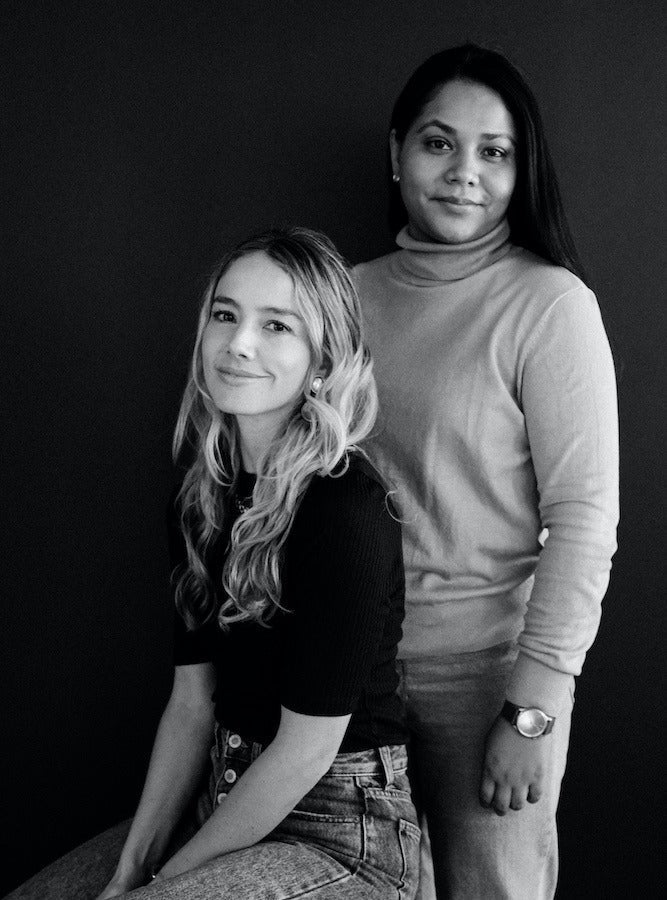 The Story
Each piece is a tribute to identity and craft. We value the time, the processes, and the beauty of what is handmade, maintaining a creative dialogue with the artisans that allows us to achieve a balance between tradition and innovation.
We utilize fique as one of our primary material. Fique, a natural tropical plant, boasts robust, hard fibers. These plants flaunt lengthy, lush green leaves that can reach impressive heights, ranging from 2 to 7 meters. Consequently, the preparation of fique fibers is a meticulous and labor-intensive process, requiring skilled hands and a deep appreciation for the intricacies of this remarkable material.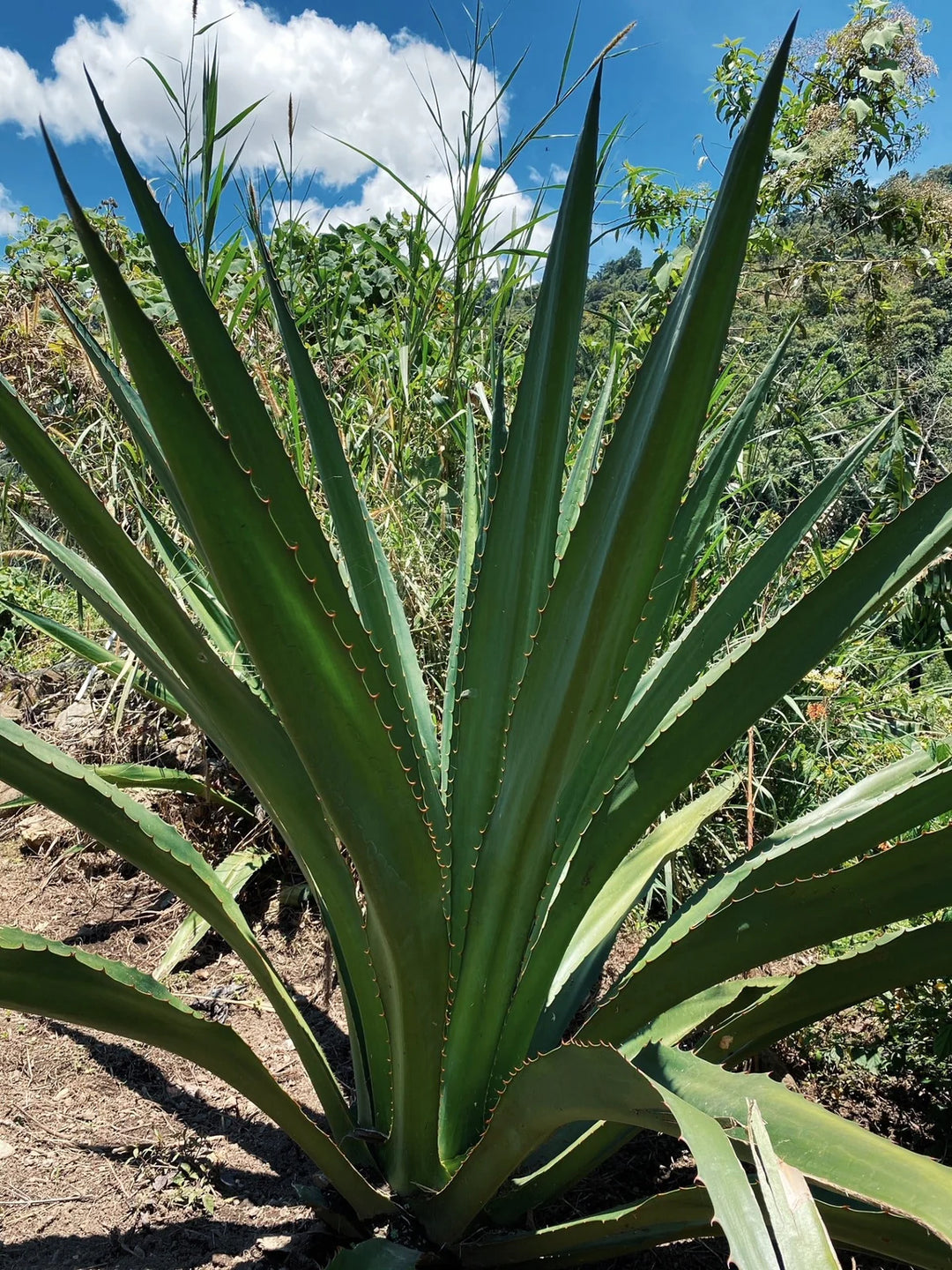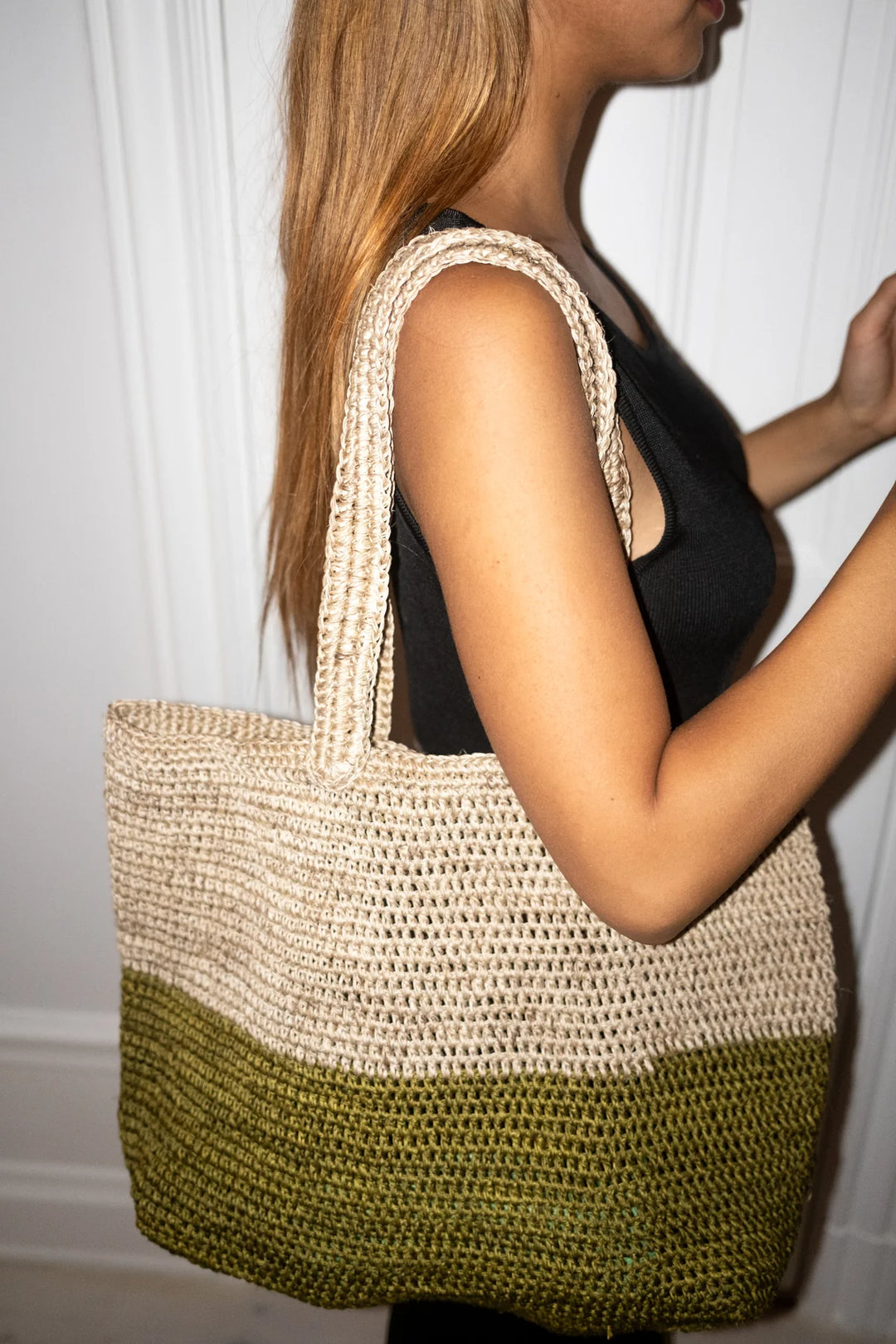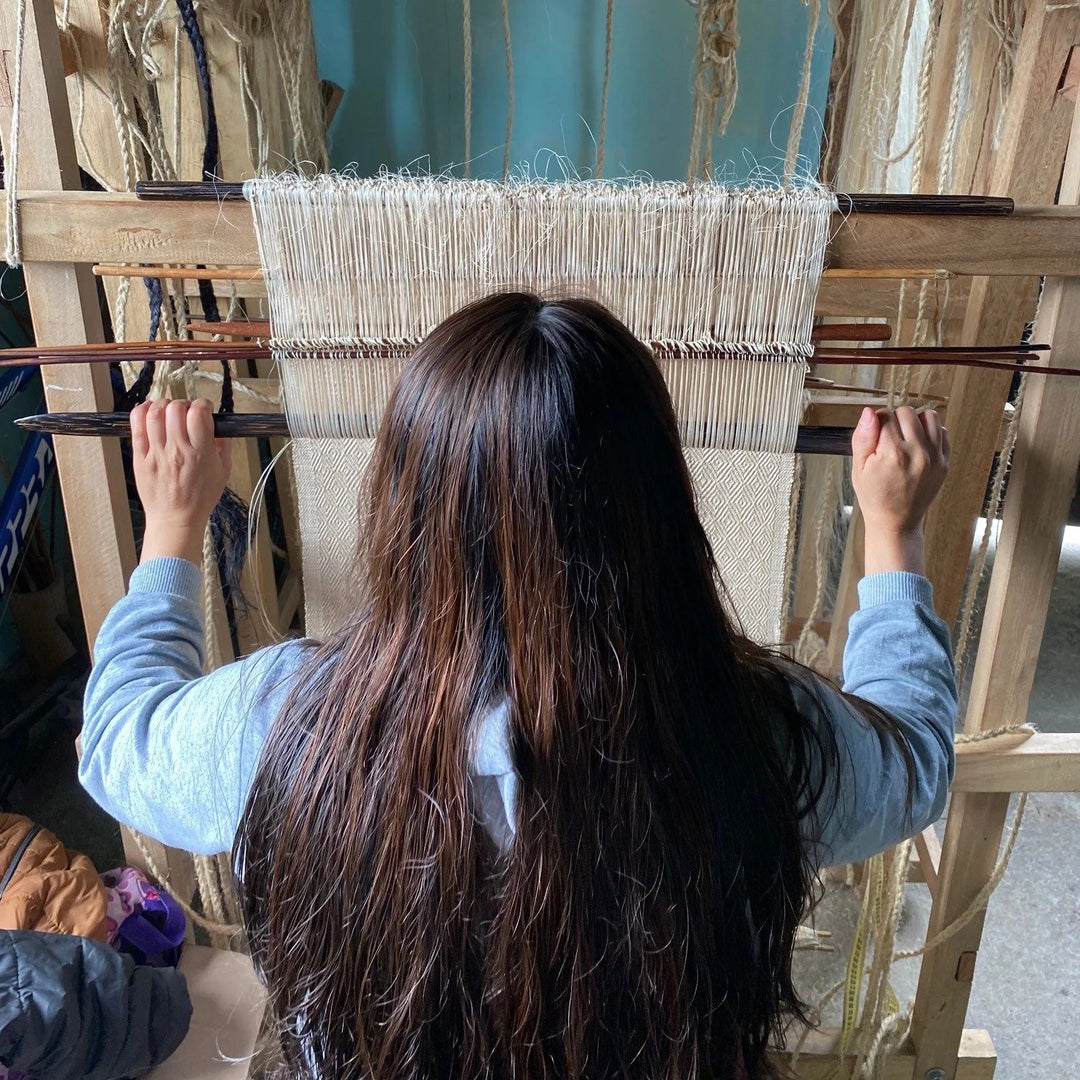 Another material we use is the iraca palm, also known as toquilla or palmiche, is a Latin American plant that grows in temperate climates, cool shaded areas, and along rivers and streams. To obtain the best quality of this natural fiber, the plant must have strict care during its growth period which lasts approximately 3 years until it is ready to be processed.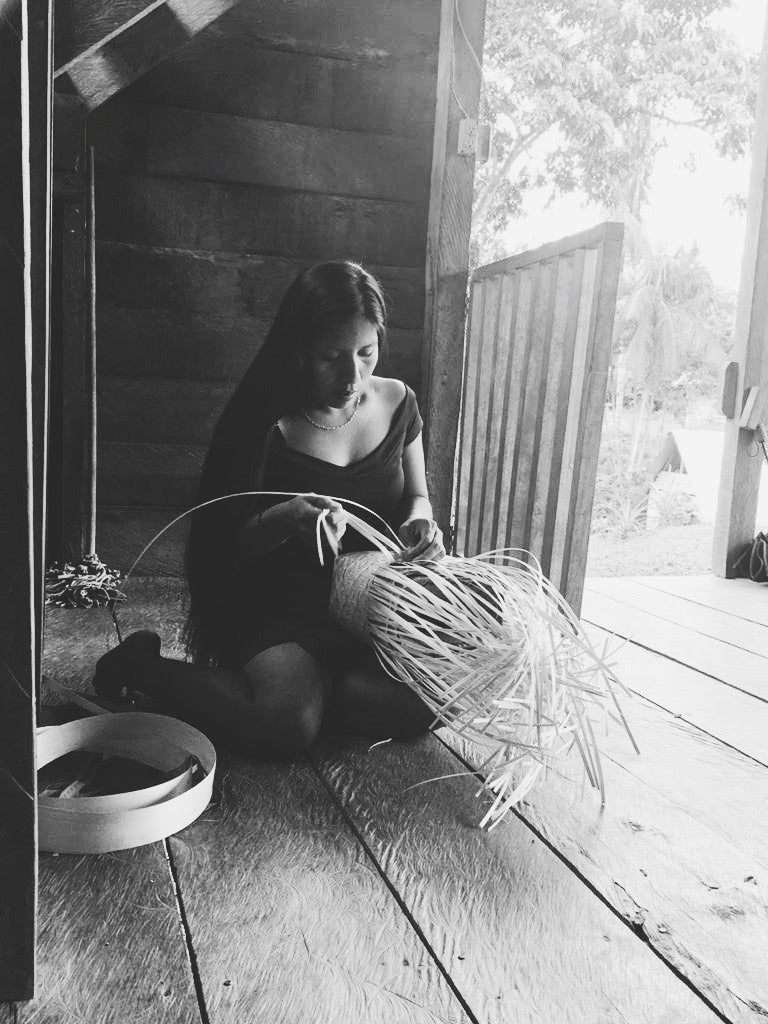 We work with master artisan Juanita Castillo. She leads a group of 200 women who call themselves "Las Juanitas". They all have learned to weave the Iraca palm as a tradition of their homeland, Sandoná, Nariño. Located in the south of the country, known for their traditional straw hats and commonly called the sweetest town of Colombia. All the artisans that master this craft have inherited this knowledge from past generations. Weaving is their main income resource, and over time they have innovated the technique to make all kinds of pieces, from hats to baskets and other home decor accessories. As Juanita says: "Weaving with love leaves a bit of our hearts in every piece we create".