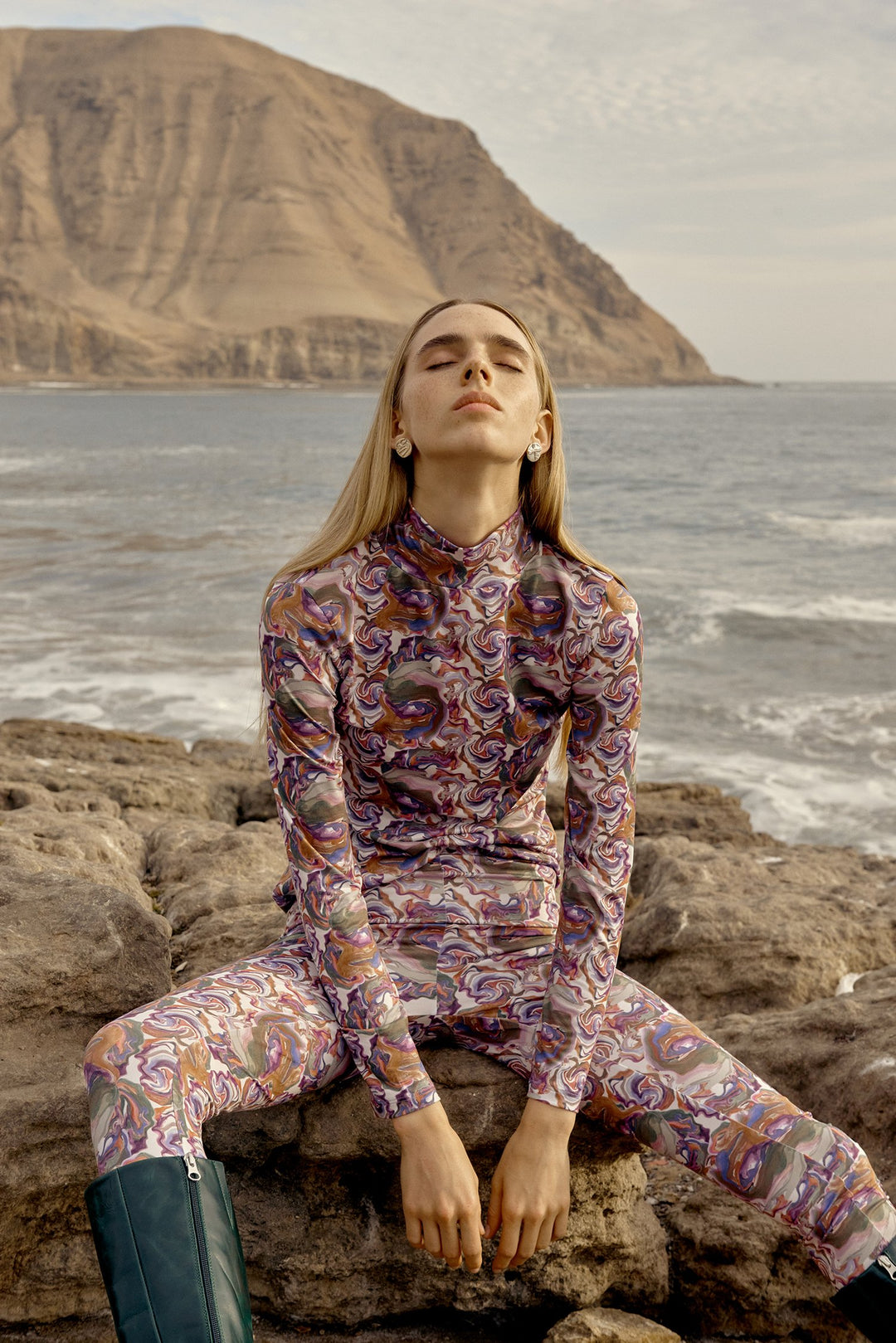 Brand profile
Maqu is a sustainable fashion label that combines Peruvian heritage with modern, minimalist designs inspired by progressive European culture. Maqu celebrates diversity and inclusivity by combining cultures, styles and materials. The clarity of the cuts puts the wearer in the foreground and surprises with elegant and practical details. At Maqu, classic and modern are interwoven. 
FOUNDER: Marisa Fuentes Prado
LOCATION: Peru/Germany

MATERIALS: Alpaca and sheep wool, recycled silver 950, Pima and organic cotton, Tencel - sustainable wood fiber, rpet, and viscose

TECHNIQUE: Handmade jewelry, digitally printed patterns and hand tailoring
Founded by
Marisa Fuentes Prado
The fashion label Maqu was founded by designer Marisa Fuentes Prado. Marisa Fuentes Prado was born in Lima, Peru and studied fashion design and worked in the fashion industry before moving to Europe. In 2013, she moved to Copenhagen to intern at the studio of famed designer Henrik Vibskov, followed by another internship at the studio of designer Freya Dalsjø in 2014.
Maqu is a label that combines art, design and practicality, integrating social, environmental and sustainable elements in its collections. The brand has already achieved several successes, including participation in the Ethical Fashion Show in Berlin, where it presented its sustainable and eco-friendly designs.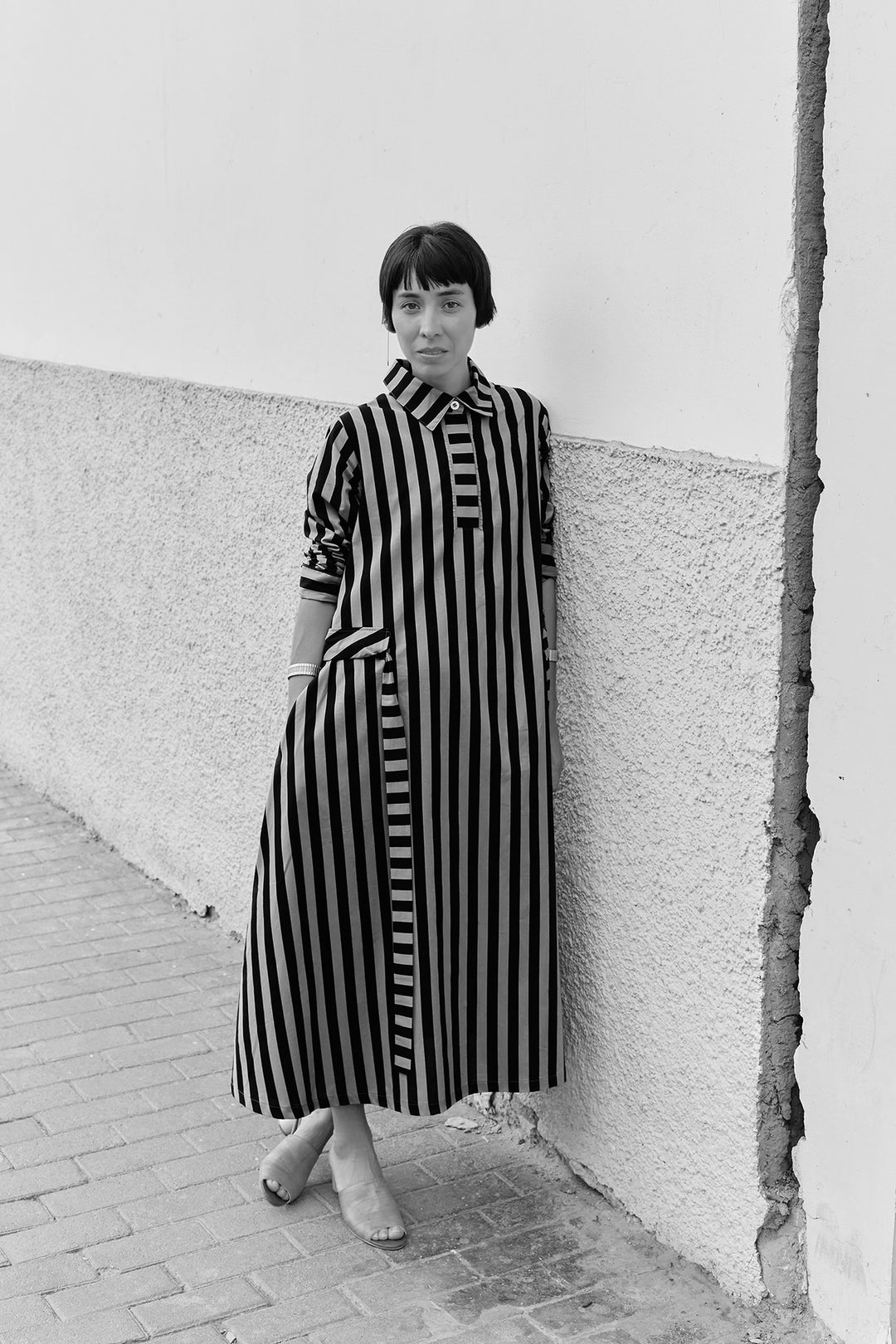 The Story
We sought a GOTS certification for our organic cotton and Tencel/Lyocell, a fabric composed of wood and hemp. Thanks to our local and traditional wool farming we avoid the grassland's destruction by only harvesting the wool guided by shepherd families. This makes our production lines release small series.
Since we want the whole process to align with our values, we are on a plastic-free quest and, therefore, all our deliveries are made in paper recycled boxes by GoGreen.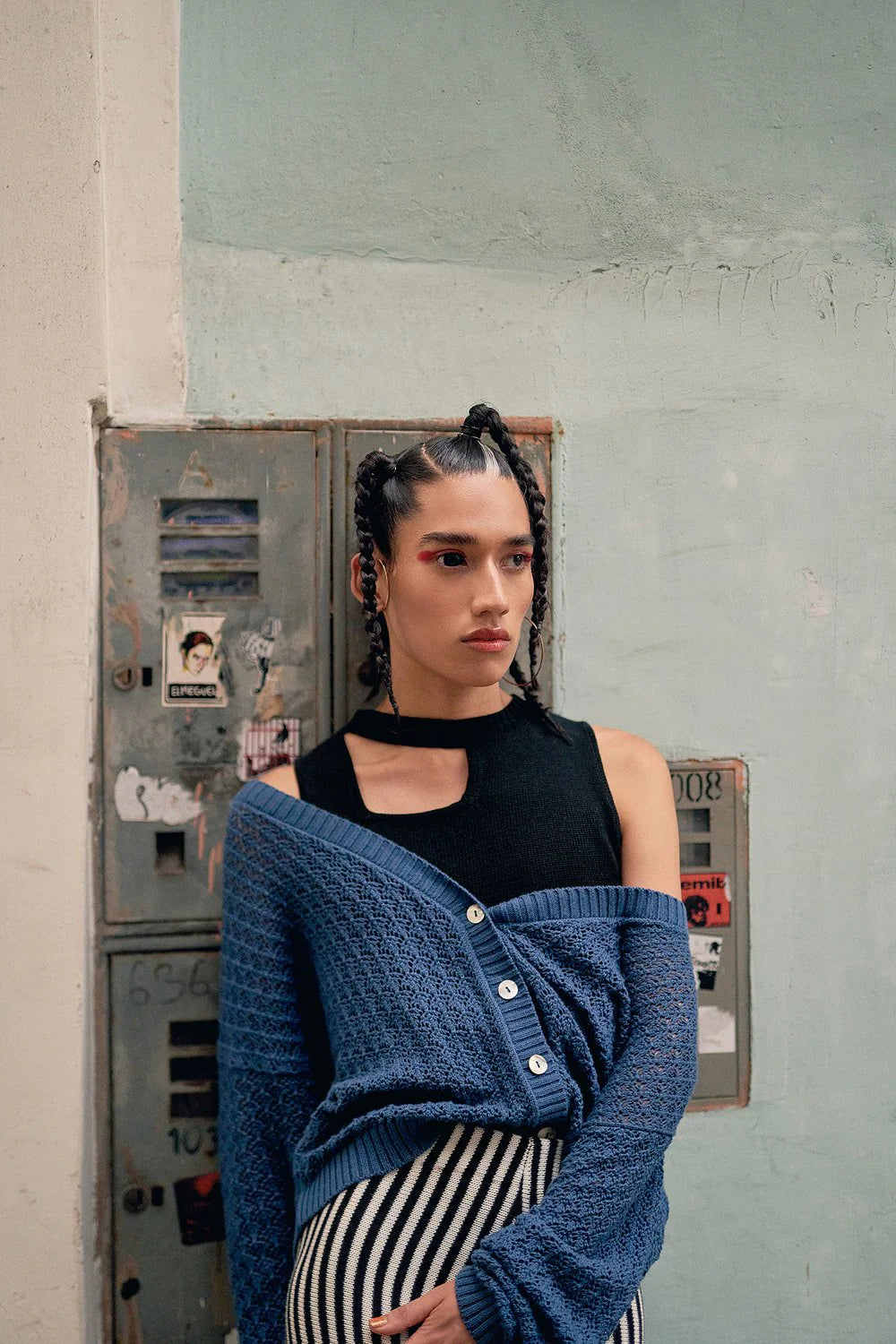 Our Alpaca wool is obtained with ease and gentleness due to the calm and friendly nature of alpacas, who naturally display curiosity towards humans. Our harvesting process is conducted with sensitivity, treating the animals as part of our extended family, and they even have names. This traditional agricultural approach has remained largely unchanged in the Andes for millennia. Our herds roam freely, preventing damage to the grasslands and erosion.