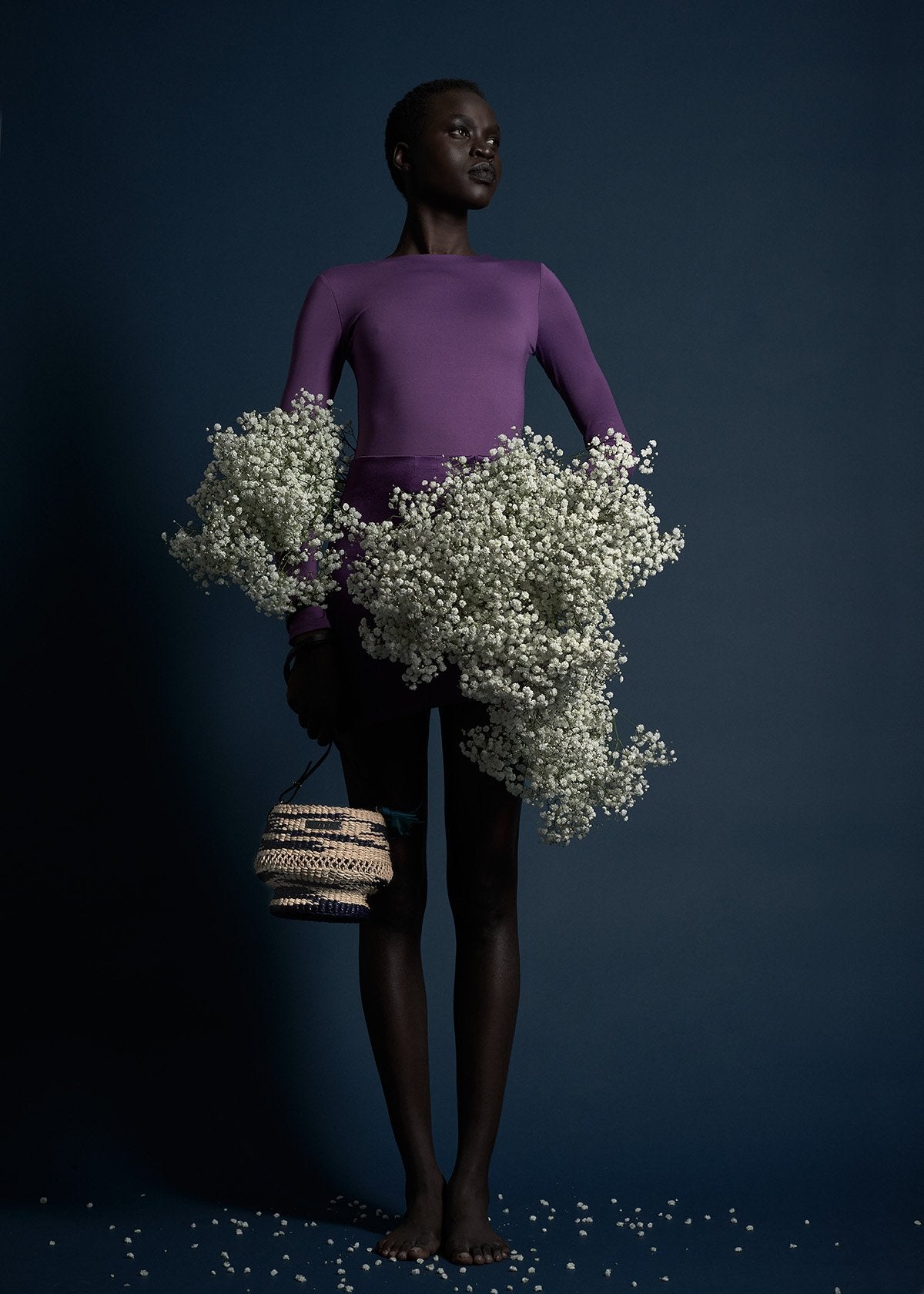 Brand profile
The brand tells an exciting story of Ghana, offering a different perspective of Africa as a whole. The visual inspiration behind every design is reflected through the images of Ghana and the crafters as they create these handbags. A.A.K.S is an African brand ethically and conscientiously producing one handbag at a time.
FOUNDER: Akosua Afriyie Kumi
TEAM: 13 employees and 50 artisans
LOCATION: Kumasi, Ghana
MATERIALS: Raffia
TECHNIQUE: Handweaving
Founded by
AKOSUA AFRIYIE-KUMI
AAKS was founded by Akosua Afriyie-Kumi in 2014 with the goal to introduce the world to her favorite weaving techniques done by the women of Ghana while creating sustainable jobs within Africa.
The raffia bags are handcrafted by 50 weavers in Northern Ghana using ecologically harvested raffia from farmers and families in the region. A sophisticated non-chemical dyeing process is formulated to create bright exuberant colors. It takes approximately one week to complete a handbag with an unwavering dedication to modern style using traditional methods. Made by hand, each bag bears the fingerprints of the person who fashioned it and a signature tag is added to prove authenticity.